I have always loved sports. From the tender age of 5, I always played soccer in my backyard no matter which country I moved to.
I was born in Ghana and stayed there until I was 9. During that time, I bought numerous Liverpool FC kits and kicked many footballs over the fence. They never returned. I also joined a football summer camp there built by Marcel Desailly, who played for the France national team, AC Milan, Marseille and Chelsea.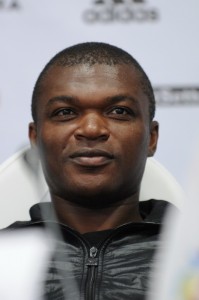 During the few summers I went there, I learnt many basic football skills such as dribbling and shooting properly. Here is a link to the football academy website.
After moving from Ghana to Uganda, I wanted to continue playing football for fun and fitness. I joined my school first team as a center-back (defender) like Marcel Desailly himself. After my second season playing with the school team, I earned the MVP award.
Then, I moved to Senegal. I hoped to keep the streak going and tried out for the football team. I qualified, but for the second team. After training for a few weeks, I was called up for the first team. Here, in Senegal, the first team in 5 schools in West Africa all compete in one of the following host countries: Ghana, Senegal, Nigeria, Burkina Faso, Ivory Coast and Cameroon. This competition is called WAISAL (West African International Schools Activities League). Here is a link to the website.
I would never want to stop playing soccer in the communities that I am in. I have also found a new love for other sports such as volleyball and would like to play all these sports for as long as I can. Thanks for reading!