My favourites are better than yours! OK, maybe not in your eyes, but in my eyes, definitely. So what are my favourites? Well, I'm very indecisive, but I'll try my best.
What's my first favourite? I'll start with music.
If you recognize the picture above, you've probably realized that I'm an EDM fan. I love many types of EDM, except Dubstep. It seems like noise to me even though some people love it. I would say Dubstep is the EDM equivalent of Heavy Metal. The main types of EDM that I like are Progressive House, Future House, Future Bass and Trap, even though I prefer many songs in other sub-genres. I cannot tell you how much I listen to EDM: while doing homework, in the car on the way to school, in school, on the way back, when I shower and so much more. To make it easier for you readers, EDM = Bae.
Next up, SPORTS!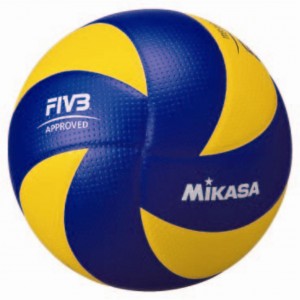 If I have to choose a favourite sport, I can't. I find so many sports like soccer, volleyball, swimming and so on very interesting and fun to play, so since I have already talked about swimming and soccer on my blog, I will talk about one of my many favourites, volleyball.
There are many people who say volleyball is boring, simple and easy. To those people, you are very, very wrong. Volleyball is a very complex, team focused game that can get as down to the wire as any soccer game. If you think I am lying, check out any video of professional volleyball on YouTube, or watch highlights of this year's Rio Olympics. I personally play as the setter, A.K.A the person who sets the ball for the hitters to spike. Setting is a very complicated job, as there are many components to concentrate on such as timing, distance, speed and power when it comes to the delivery of a set to the hitter. I am definitely not perfect at this, but practice makes perfect. P.S, if you're into anime, there's a very cool show about volleyball called "Haikyuu!!".
Last but not least, my favourite holiday.

The best holiday that I have ever been on was only this year, when I went to the Philippines. The Philippines is an awesome destination for shopping, eating, fun and going on adventures. I did so many things when I went there like go-karting, ice-skating, going to the waterparks, shopping and eating.
The Philippines is not the most culturally diverse places in the world, but the people are very open and friendly. I would always get into conversations with people around me and we would almost always talk about where I'm from and how tall I was compared to everyone else (Filipinos are GENERALLY shorter than most people I know). They would usually keep looking at my hair as well because it's curly and bushy compared to their long and straight hair.
During my 2 vacation stay there, I went to the 3rd biggest mall in the Philippines which is the 8th biggest mall in the world: SM City Seaside Cebu (pictured above). My legs would constantly get tired from walking and by the time you've explored less than quarter of the mall, the opening hours are almost over. I also went snorkeling on one of the Philippines' 7,107 islands, Apo island. The waters were crystal clear, the sun was warm the coral was beautiful and I swam alongside sea turtles for an entire day. There is also a place nearby where you can swim with whale sharks. The Philippines is a fantastic place for a vacation and I wouldn't think twice about going there again if i had the chance.
Here are two links if you want to see more about the things I talked about: Scott Sterling plays volleyball and SM City Seaside Cebu Mall.
Thanks for reading my post. Let me leave you with this question: what is your favourite type of music and why?